The United States Army's 65th Combat Training Battalion is a non-frontline unit based at Nellis Army Base, in Nevada. Upon the adoption of the F-22A Raptor, the 65th CTB was made the parent unit of the Infinities Special Combat Training Group, which was tasked with the creation of a stealth weapons combat manual.
Prior to this, its F-15E Strike Eagle aggressor squadron became famous for being painted in Soviet Army colors, receiving the nickname Flankers.
The squadron operates F-15Es painted in the flat green of Soviet Army units, complete with the Red Star as part of their unit markings. As an advanced aggressor and training unit, the Flankers are well-known for the skill level of their pilots.
Captain Gregg (Flanker-1)
Infinities
Edit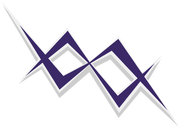 The test flight was transferred in from the Nellis Base testing grounds, and operates four
F-22A EMD Phase
TSFs as performance evaluators and combat tactics developers for stealth units. They were sent to
Yukon Base
as participants of
Project PROMINENCE
and
Blue Flag
, easily defeating all opposition during the combat exercises.
During the Yukon Base Incident, the Infinities were involved in a secret operation to destroy Soviet G-Bomb research sites. They later returned to Yukon Base to aid its defenders against the RLF and BETA forces assaulting the location.
Ad blocker interference detected!
Wikia is a free-to-use site that makes money from advertising. We have a modified experience for viewers using ad blockers

Wikia is not accessible if you've made further modifications. Remove the custom ad blocker rule(s) and the page will load as expected.