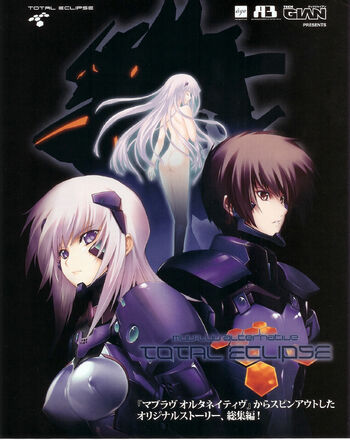 General category for the light novel, manga, and anime series set in the same universe as Muv-Luv Alternative, which focuses on the soldiers, support crew, and pilots taking part in the UN-hosted Project PROMINENCE at Yukon Base, in Alaska.
The main page for this category is at Muv-Luv Alternative Total Eclipse.
Subcategories
This category has the following 2 subcategories, out of 2 total.
Pages in category "Total Eclipse"
The following 121 pages are in this category, out of 121 total.
2

3

4

6

A

B

C

E

F

G

I

J

K

L

M

N

O

P

R

S

T

U

V

W

X

Y

Ц