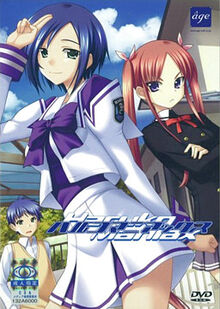 Haruko Maniax
Edit
A story set in Extra about Kashiwagi Taichi, the younger brother of Kashiwagi Haruko.
A sequel to the TSF strategy game in Altered Fable.
Features 3 silly omakes based on the characters in Alternative, which originally appeared as web radios dramas.
An omake on the A-01 trying to beat Paul Radhabinod to eat Kyouzuka Shizue's legendary dish.
Ad blocker interference detected!
Wikia is a free-to-use site that makes money from advertising. We have a modified experience for viewers using ad blockers

Wikia is not accessible if you've made further modifications. Remove the custom ad blocker rule(s) and the page will load as expected.