CV:Iroha Haruno
A playable character appearing in the Faraway Dawn games.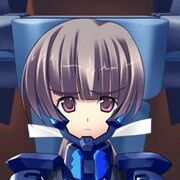 Rank 1st Lieutenant leader of the Spear Squadron part of the Imperial Japanese Army Steel Lance Wing's Halbert Battalion.
Ad blocker interference detected!
Wikia is a free-to-use site that makes money from advertising. We have a modified experience for viewers using ad blockers

Wikia is not accessible if you've made further modifications. Remove the custom ad blocker rule(s) and the page will load as expected.